WebTrendz offers clear talking and and specialised communication solutions for you and your business.
What does a Web Creator know about phones?
My working career began in the telecommunications industry with Telecom (now Spark) as their first Account Representative in the Gisborne region that involved specific training to act in a consultative role and assess business clients requirements and present the correct solution.
This included everything from voice services, hardware (PABX's) and data. I was part of the transition from mechanical systems through to electronic and involved the introduction of cellular communications – known today as mobile phones.
Continuing my career for a local company, Business Applications Ltd, I setup and ran their Comms department and learnt the installation side of the products serving the requirements of many local motels and businesses including the Tairāwhiti Museum, NZ Fire Service, Juken Nissho Ltd and LeaderBrand to name a few.

IP Voice Telephony and the Web now converge through the internet using the same fibre broadband network and the advancement of such technologies make it ideal for me to again provide professional services in this arena.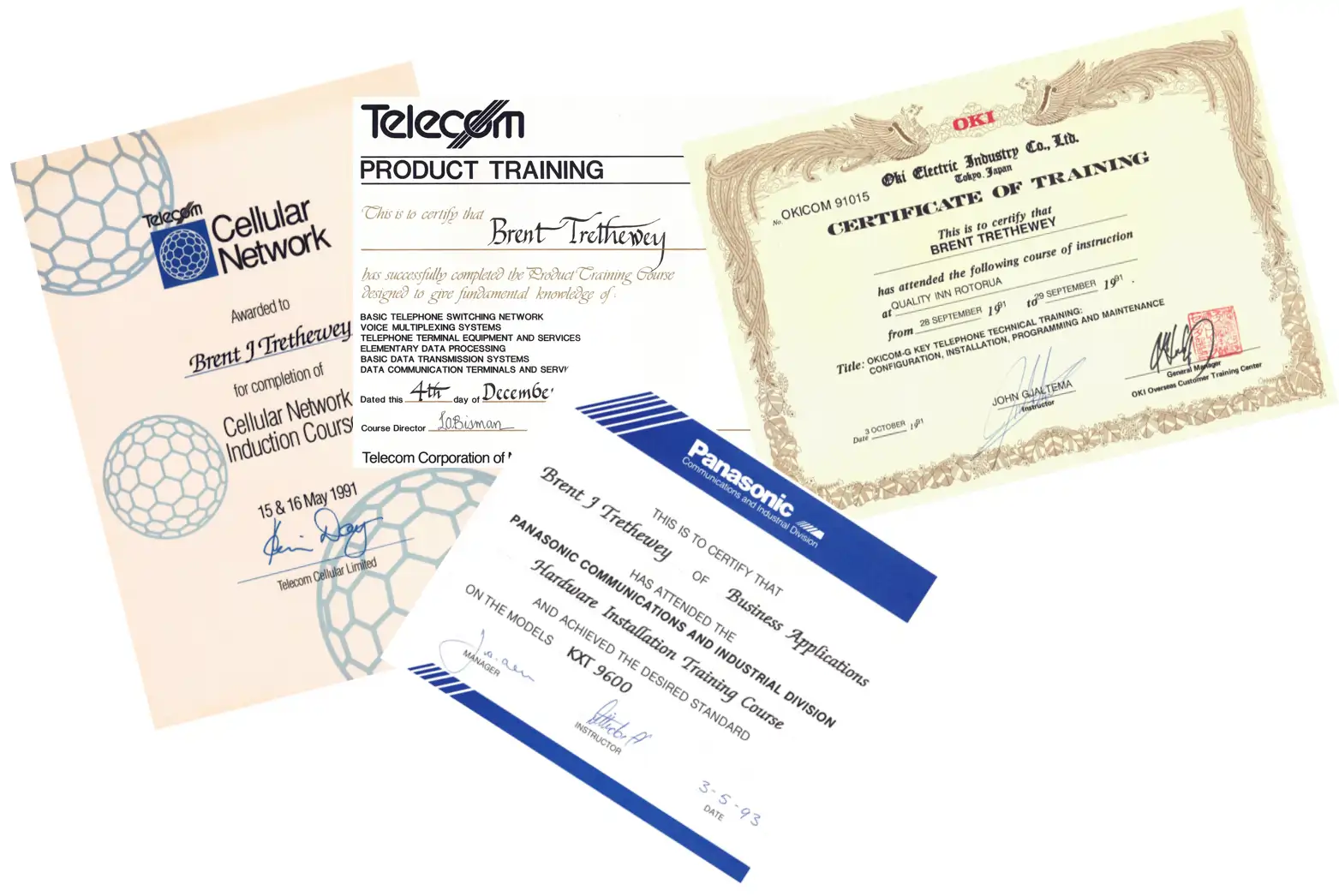 What is the difference between IP telephony and VoIP?
There isn't much substantive difference between VoIP vs. IP telephony, and in fact, many — if not most — IT professionals use the two terms interchangeably. Some experts argue, however, that VoIP specifically refers to sending voice traffic over an IP network. In contrast, IP telephony is a broader umbrella term that refers to any telephone-type communication service carried over IP — this could include faxing, text messaging and more.
Total Solution – One Supplier
Whatever your business telephone needs WebTrendz can supply the equipment, system and support. We offer:
New Zealand wide network using the latest VOIP technology

Equipment, Call Plans, Installation, Support & Service at one monthly price

Copper to VOIP PBX migration

A full range of call options

Complete range of business phone features and functionality

Remote working phone extensions

Call reporting and analysis

A full range of broadband options
Our range of smart business phone solutions can be customised to provide every modern phone feature and set-up. Through our consultative sales process, we ensure that any solution will include a range of features and functionality to make your business communications professional, reliable, and affordable.
Fibre, Broadband, Toll-Free, 0800 numbers, Unified Communications, Conference Calls, Call waiting, Call queuing, Voicemail to email, call recording, video team meetings.
Before seeking the best VoIP Solution for your Business you need to investigate which solution would suit your business best and choose between a hosted or an on-site solution.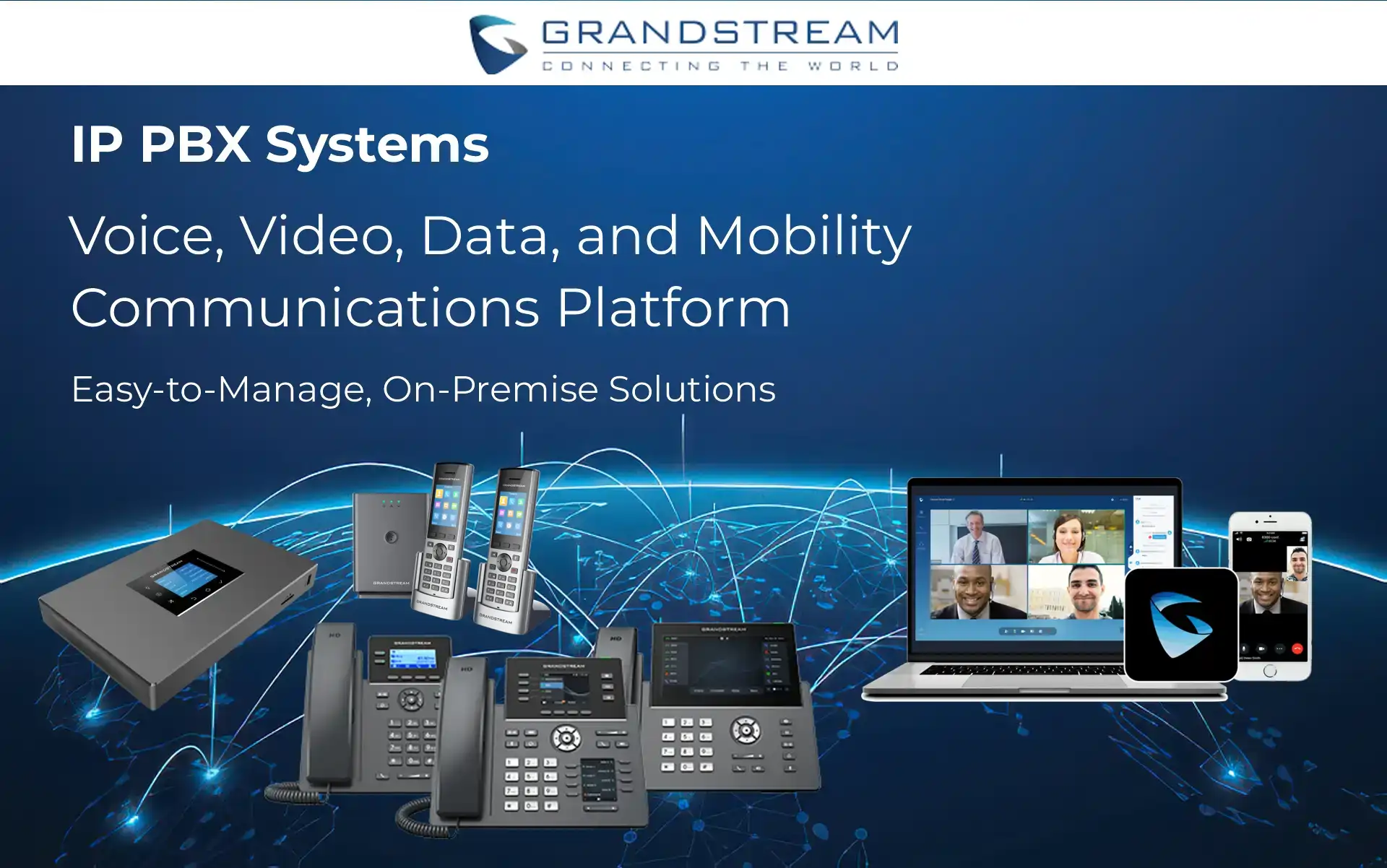 Lifetime On-Site VoIP Phone System – VoIP PBX
You will have all the Phone System hardware to run on-site. Great solution for SME businesses who need more customised functions.
Capability to connect traditional lines to system and then upgrade later to VoIP/SIP Lines.

Scalable and Flexible System

Everything is operated on-site therefore better control

Great long term investment as you own the equipment – lower long term costs


A one-off low hardware cost with free lifetime firmware/software updates for both the PBX and Desk phones keeping equipment at the forefront of technology.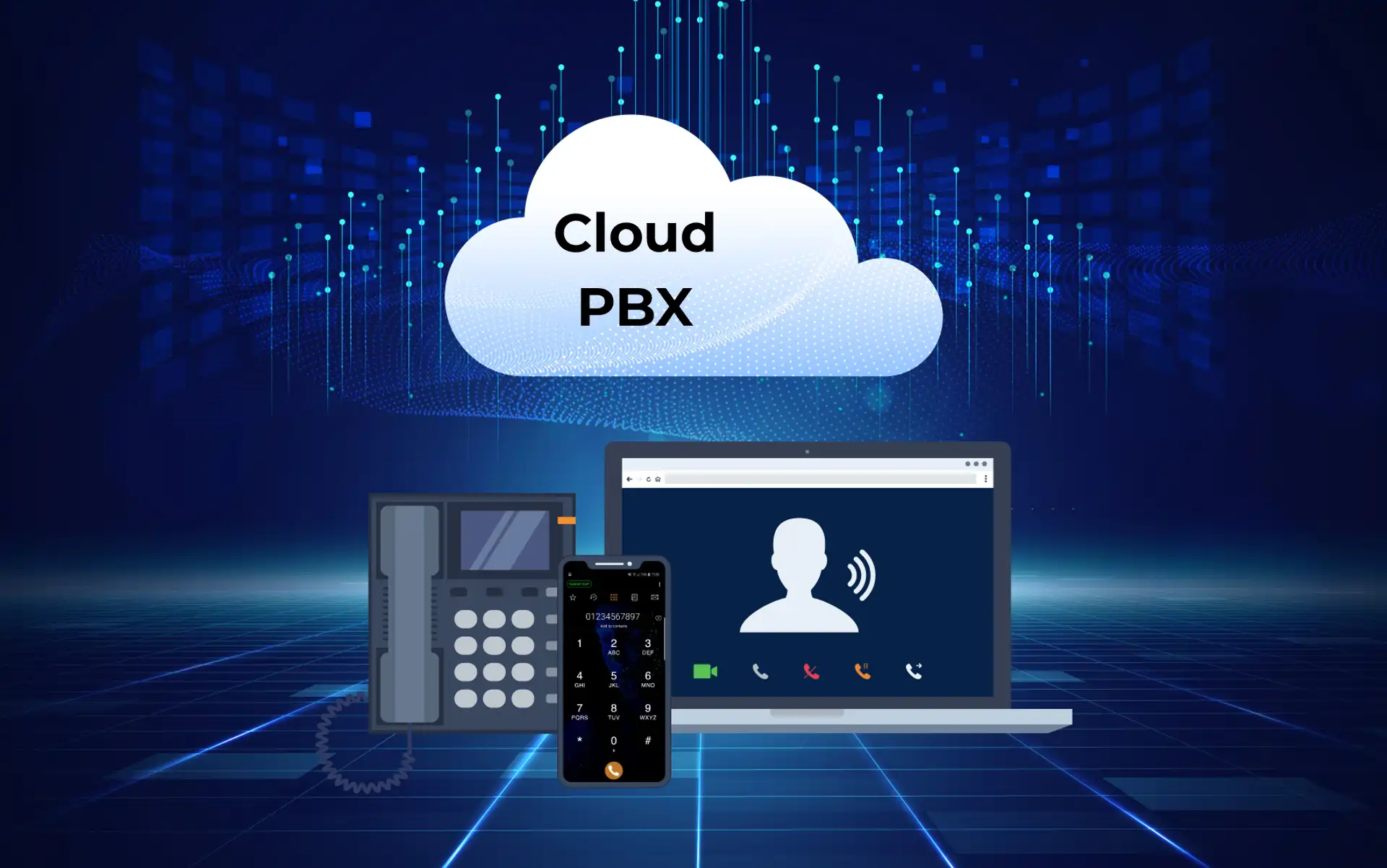 Hosted PBX / Cloud Phone System – Cloud PBX
Ideal for small-scaled companies with limited budgets. Due to the low start-up costs you will be able to reinvest into the growth of your business.
Low monthly fee

Minimal Hardware required

Initial Start-up costs are low

Manage your communications from anywhere, anytime

Everything can be taken care of by us

Talk to us today about
your business communication needs and
let's make it happen